Phone: 770-888-5000, press 0 to bypass Voice System
---
NOW TAKING REGISTRATION FOR QUAD
ROLLER SKATING CLASSES
BEGINNING TUES. JUNE 9th, 2015
---
2015 SUMMER PUBLIC SKATE SCHEDULE

Closed on Mondays Closed on Mondays Closed on Mondays

Tuesday 12-5pm Cost: $6 Admission plus $3 Skate Rental 

Tues. Nights "Buy 1 Get 1 Free"   7-10pm   Cost: $6 "Buy 1 Admiss. Get 1 FREE",  plus $3 Skate Rental

Wednesday 12-5pm Cost: $6 Admission plus $3 Skate Rental

Thursday 12-5pm Cost: $6 Admission plus $3 Skate Rental

Thurs. Nights "Family Night Special"  7-10pm   Cost: $12 for a "Family of 4 dmiss.",  plus $3 Skate Rental 

Friday 12-5pm Cost: $6 Admission plus $3 Skate Rental 

Fri. & Sat. Night    7-11pm   Cost: $7 Admission  plus $3 Skate Rental

Saturday  12-5pm  Cost: $6 Admission  plus $3 Skate Rental

Sunday Matinee   1-6pm    Cost: $6 Admission  plus $3 Skate Rental
---
See link below for latest schedule

---
 
Celebrate your next Birthday Party at Let's Roll...

"All you have to do is bring the cake!" 
---
Take a Virtual Tour of Let's Roll

COME JOIN US FOR A
ROCK 'N ROLLIN GOOD TIME
....WHERE THE GOOD TIMES ROLL!
Click below for a virtual tour of Let's Roll Skate 'n Fun Center

---
Fun & Interesting Skating Facts
"Fact: According to a study by the University of Massachusetts, roller skating causes 50% less impact on your joints than running, plus you can burn up to 600 calories per hour!"
So if you come out and skate for at least 3 hours, you will have burned approx. 1800 calories!! And that's while you are listening to some great tunes getting your roll on and making memories with your children.
---
Check Out Our New "Kids Skate Free" Program
Now Being Offered

CLICK HERE TO REGISTER OR FOR MORE INFO

STAY TUNED FOR "KIDS SKATE FREE" NEWS UPDATE
New Summer Sessions added for
Weds. Day from 12-5pm & Sunday from 1-6pm

Spring 2015 Kids Skate Free Sessions
Tues & Thurs Night  7-10pm
Wednesday   12-5pm

Sunday Matinee  1-6pm

---
---
---
 LOOKING FOR PUBLIC SKATE SESSION TIMES & DATES ??
CLICK HERE FOR A GOOGLE CALENDAR OF
MONTH BY MONTH SCHEDULE OF OPEN DATES & TIMES
---
INTERESTED IN

QUAD SKATING LESSONS
FOR AGES 6 YEARS OLD & UP
NOW TAKING REGISTRATION FOR CLASSES
BEGINNING TUES. JUNE 9th, 2015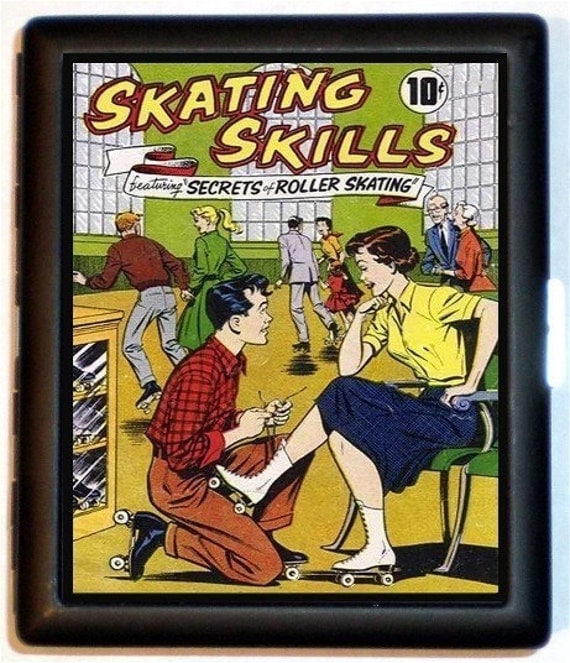 ---
SKATER'S NEWS

SPEED SKATING TRAINING.... WANT TO LEARN TO GO FAST?
BURN CALORIES??
SATURDAYS FROM 5-6:30pm
THE CLASS IS REALLY GROWING....ARE YOU MISSING OUT?
Skaters, ever want to go fast? feel the rush of going over 20 miles per hour around the rink? We can teach you! Looking for skaters now! The first training session is on us, after that, only a few bucks to get a great workout and learn a new skill. If you have any questions, go ahead and ask!!"
---
INTRODUCING THE "SKATE MATE"
This is the greatest learning aid to help beginner skaters to learn to find their balance as they make their way around the rink. No more holding Mom or Dads hand or hanging on the wall. They come in various sizes to fit the height of the skater... from 4yrs old to adult. Inquire at Skate Shop for Rental. Cost to Rent is $5 per hour.

---
Please note...
We are a "Skate at Your Own Risk Facility". All Person's entering Let's Roll Skate 'n Fun Center assume ALL risk regarding accidents and injury. Georgia is a "Skate at your own risk" State.
---
BUSINESS OFFICE HOURS: Tues thru Friday, 11-6pm (Summer Office Hours Tues thru Friday  12-5pm)

Please note these are not the hours of the Skating Rink Sessions.... See Sessions for specific hours for Public Skating Schedule & Holiday Sessions
Phone: 770-888-5000, press 0 to bypass voice system   Fax: 770-889-5910
Address: 5065 Piney Grove Rd  Cumming, Georgia 30040
Email Us:  Penny -  This e-mail address is being protected from spambots. You need JavaScript enabled to view it.        Trey - This e-mail address is being protected from spambots. You need JavaScript enabled to view it.         Priscilla - This e-mail address is being protected from spambots. You need JavaScript enabled to view it.